Sloto World
The idea of luck in the animal kingdom changes from culture to culture and has been present for thousands of years. For example, fish have been present in ancient Egyptian, Indian and Japanese cultures, while pigs have been popular lucky symbols in China and Germany for hundreds of years. Other animals like rabbits and elephants have also been present in the mind people around the world.
The following are some of the most interesting lucky animals in global cultures, some still present and others long forgotten:
Beetle: In Egyptian culture beetles represented luck in relation to the power of the sun. The scarab was admired by Egyptians because they roll their turds along and disappear it, just as the sun emerges and vanishes every day!
Bat: In China, bats are a good luck symbol, as it symbolizes a long and happy life. People in this part of the world wear bat amulets or pendants as a protection against poor luck and provide wealth instead.
Fish: The goldfish is also a symbol from ancient Egypt, goldfish represent tranquility, wisdom and a long life, while the koi fish have different meanings including wealth, life changes and long-lasting love!
Spiders: While spiders aren't by far the most popular animal in the world, it is considered a symbol of mystery, power and growth. For native Americans, spiders are a symbol of protection against torrential storms.
It's time now to put this knowledge into practice and choose your favorite (or favorites) animal-themed slots to increase your luck next time you bet on your favorite slot!
| Deposit | Get | Coupon Code |
| --- | --- | --- |
| $25 | 75  Spins on Purrfect Pets (20x roll over) | LUCKYANIMALS1 |
| $30 | 100 Spins on Builder Beaver (22x roll over) | LUCKYANIMALS2 |
| $40 | 125 Spins on Kung Fu Rooster (24x roll over) | LUCKYANIMALS3 |
| $50 | 150 Spins on Pig Winner (27x roll over) | LUCKYANIMALS4 |
Redeem each coupon 2x until March 15th! All deposit bonuses hold no max cashout.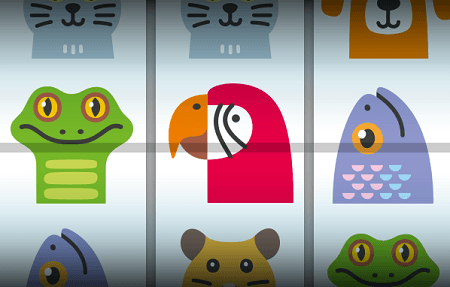 A 200 year wait!
As many other holidays, Thanksgiving has a fascinating history. In a single lifetime, customs rarely change and we repeat the same traditions year after year. But when we step back and look from history's eagle eye, we see that things were quite different in the past.

Thanksgiving started in 1621, when pilgrims invited local Native Americans to join a feast after their first harvest. It didn't consist of one large meal, it was a festival that lasted 3 whole days!
[Did you know? There was no turkey, potatoes or pumpkin pie during the first Thanksgiving meal? There was also no Macy's Parade, no football games, and (gasp) no SlotoCash online casino!!! ]
The available produce in those days was very different from today. The participants of the first Thanksgiving had venison, courtesy of the Native Americans that hunted 5 deer for the occasion. Potatoes and pumpkin had yet to be introduced to New England (as the US territory was called in that time).
Thanksgiving did not immediately become a holiday. Americans had to wait until 1789 when George Washington declared the first national Thanksgiving Holiday. Still, it did not become a regular annual tradition until the American writer, Sara Josepha Hale, campaigned in favor of it for over 30 years, starting in 1827. She published, besides her famous nursey rhyme "Mary had a little lamb", many recipes for Thanksgiving including pumpkin pie, turkey and stuffing.
In 1863, during the Civil War, President Abraham Lincoln declared that the nation should celebrate Thanksgiving on the final Thursday of each November. In 1939, President Franklin D. Roosevelt broke with this tradition since that year November had five Thursdays and wanted to move it back a week. After a lot of protest, F.D.R. signed a law that it would be celebrated on the 4th Thursday of November, a tradition that has been held since then.
A new tradition was added to Thanksgiving in 1989, when President Bush senior, granted the first official pardon to a turkey! Since then every US President has awarded a pardon to a turkey so it can retire in a farm and be spared from a Thanksgiving dinner!
Time to start your own traditions! While the dishwasher is humming away cleaning up the final remnants of a wonderful day of fun, family and food, login to the Sloto Cash casino lobby, and check out our seasonal promotions, new games, bonus slots and MORE! Sink into your fav easy chair and ENJOY - you deserve it!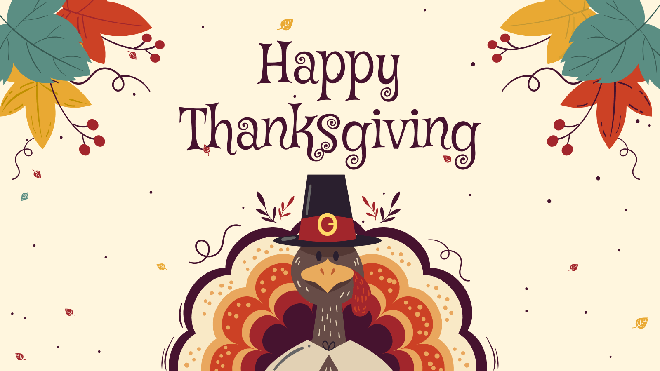 We've all thought about it – what if I ever found a buried treasure and it held my retirement money? Well, maybe not hard cold cash, but valuables like jewels, coins, crowns and so on! Yeah, it doesn't usually happen to the average Joe and Jane, but some lucky folks have found seriously coveted troves throughout history.
Here are 3 of the most prized treasure troves ever to have surfaced:
The Cuerdale Hoard
With a value of close to $3.2 million, the Cuerdale Hoard was dug up by a group of workmen back in 1840. The lead box contained one of the biggest collections of Viking treasures ever found with good like silver coins, jewelry and even silver ingots.
The Hoxne Hoard
In 1992, a guy looking for his lost hammer accidentally bumped into the Hoxne Hoard. Valued in close to $3.8 million, this oak chest treasure held silver spoons, gold jewelry and coins that dated back to the 4th or 5th century CE.
The Staffordshire Hoard
Fairly recently, in 2009, a guy with a metal detector struck it lucky when he found the $4.1 million Staffordshire Hoard. A pretty stunning treasure to stumble upon: a hoard guarding over 3500 items, including military objects, religious pieces and decorative objects.
Find the golden coins you've been looking for when spinning the reels of the new Jackpot-Filled Slot: Plentiful Treasures!