Sloto Magazine Blog
Get inspired by these classic witches!(As featured on slotomagazine.com)
Impress this Halloween by dressing up as a classic Witch drawn from literature or pop culture! Here's a review of some of the most prominent witches in history:
The three sisters
Shakespeare's immortal play, Macbeth, features three witches that predict Macbeth's rise to the throne. They are remembered for reciting these words during a spell:
Double, double toil and trouble,
Fire burn, and cauldron bubble.
Recommended to do it with two other friends so you all go around casting spells together and quoting the genius bard!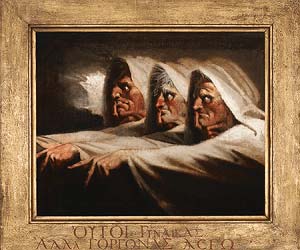 Wicked Witch of the West
Everybody will immediately recognize this green-faced witch, the villain of Wizard of Oz. She carries all the iconic features of the modern witch: greenish skin, pointed nose, black hat and the shaggy broom.
You can go around repeating her famous line: I'll get you, my pretty, and your little dog too!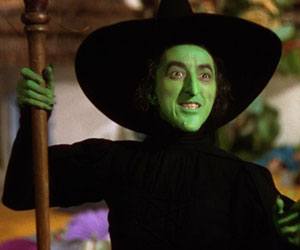 The White Witch
She is Jadis, one of the main characters in C.S. Lewis' classic book The Lion, the Witch, and the Wardrobe. She is famous for turning the entire world into perpetual winter. One of her memorable quotes you can go around saying is: Who has awaked me? Who has broken the spell?
And then cast white powdery material (bio-degradable best) around you as you walk along.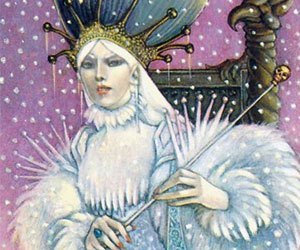 The Grand High Witch
The incredibly evil witch from Roald Dahl's novel, The Witches. Also see in a film adaptation, where the witch is played by Anjelica Houston. She starts like a classy and elegant middle-aged woman only later to turn into a grim nightmarish beast!
If you meet other witches along your way you can quote: A foolish witch without a brain, must sizzle into fire and flame! I witch who dares to say I'm wrong, will not be with us... VERY LONG!
The Grand High Witch uses the prototypical lure to turn children into mice: giving them poisoned candy!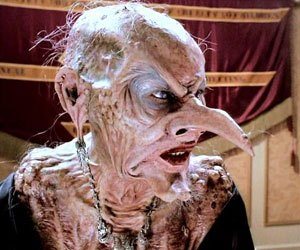 Sloto'Cash Witches
Hey, why not dress up as one of our most famous slot characters? We have three perfect witches for you this Halloween!
This 25-line video slot has a young and passionate witch that makes magical brews with big fat toads, eyeballs, and Goblin's blood!
Our 50-line Halloween classic slot features Winni the Witch, a sensual witch with flair for mischief.
The sequel to our Halloween classic has double the fun with one more witch appearing: Wanda Witch
Play these three top quality games to get inspired for your Halloween party this year!

Lucky Spring Horoscope (As featured on Sloto Magazine)
By Sloto Magazine correspondent Allison Stars
Hi, my name is Allison Stars and I'm back to read your casino horoscope for summertime 2018. I've been studying astrology for years and was delighted to do a special reading for online slots players in the last issue. Sloto'Cash received positive feedback from many players and decided to invite me to do this horoscope once again.
Aquarius
A Full Moon Lunar eclipse will occur on July 27th at 4 degrees and 45 minutes of Aquarius. This represents a time to close a chapter of bad luck that has been following you. Stop playing for a season those games that have drained your bankroll and explore the hidden treasures that lie in less played games.

Recommended games: Polar Explorer, Vulcan, Gemtopia, Jumping Beans, Cash Bandits 2
Pisces
Full moon with occur on August 26th at 3 degrees and 12 minutes of Pisces. Sometime around midsummer you will hit a bright flashy jackpot. The luck many continue if you push for another jackpot - but try another game. Don't be tempted to reverse your cash out, as heavy risks can be expected just before your full moon.
Recommended games: Golden Lotus, Nova 7s, Loch Ness Loot, Dragon Orb, Eagle Shadow Fist.
Aries
Your dominant celestial body is Mars and this season your perseverance will pay off, an attitude akin to the ancient god of war. Persistence should not be confused with splurging. Play wisely within budget, without overspending. Fruits will be reaped this season.

Recommended games: Crazy Vegas, Lucky 8, Regal Riches, Shanghai Lights, Swindle all the way.
Taurus

At the start of the season you'll feel invincible. Easy jackpots everywhere, your bankroll will increase with ease. As the season advances, you will face challenges in building up your balance. Cash out when you can to endure the weaker weeks of luck.

Recommended games: Small Fortune, Pirate Isle, Bubble Bubble 2, Ronin, Texas Tycoon.
Gemini
On June 13th, a new moon will occur 22 degrees and 44 minutes of Gemini. Time to let go of recent let downs with the games. You will build your confidence again as you gain moderate to high jackpots in the summer. Remember things come in cycles, take care of your bankroll.
Recommended games: Secret Symbol, Voodoo Magic, Popinata, Cleopatra's Gold, Ninja Star.
Cancer
On the summer solstice, June 21st, the sun enters Cancer. Explosive and often unpredictable results will occur. If you are aligning with your luck, this could be one of the most profitable periods of your life. If your intuition is not sharp, quite the opposite is possible.

Recommended games: Mermaid Queen, Lucha Libre 2, Fantasy Mission Force, Enchanted Garden, Triple Twister.
Leo
On June 13th, Venus enters Leo. This means fire, passion. Through yourself passionately to play the games you love. Winnings may or may not come, but you are guaranteed intense thrills. You will get your money worth of fun this summer.
Recommended games: Tiger Treasures, Sweet 16, Samba Sunset, Elf Wars, Asgard.
Virgo

On August 23rd Sun enter Virgo. This will mark the end of strong pulls between good and bad luck. If you were able to cash out by this date, re-invest a little bit to enter a lighter phase of regular payouts. Enjoy the end of summer with pleasant surprises.

Recommended games: Achilles, Gold Beard, Penguin Power, Spirit of Inca, T-Rex.
Libra
Venus enters Libra on August 6th. This will be a harmonious time. It doesn't imply every bet will go your way. Play moderately and your profit will be enjoyable while not extravagant.

Recommended games: Diamond Dozen, Football Frenzy, Super 6, Dream Run, Lucha Libre.
Scorpio
Venus enters Scorpio on September 9th. This is a time of all or nothing. It may come to the line and take the last cent in your account to hit the much wanted jackpot or bonus feature. Don't lose hope and keep trying to achieve that goal. An explosive surprise is awaiting you.

Recommended games: Panda Magic, 7s and Stripes, Kung Fu Rooster, Zhanshi, Cai Hong.  
Sagittarius
Time to slow down and play smartly. Don't do long playing sessions or you will mostly likely end up busting. Slowly build a bankroll that can last until the autumn. Your lucky hits are waiting in little played games. Find them to make your dreams come true.

Recommended games: Double Ya Luck!, The Three Stooges, Purrfect Pets, Ocean Oddities, Mister Money.
Capricorn
A full moon will occur on June 28th at 6 degrees and 28 minutes of Capricorn. This will influence your judgment, making you impulsive at times when caution is needed. As the season advances, you will reach the high note of the year if you can overcome a last temptation to bet hard.

Recommended games: Hairway to Heaven, God of Wealth, Fu Chi, Coyote Cash, Aladdin's Wishes.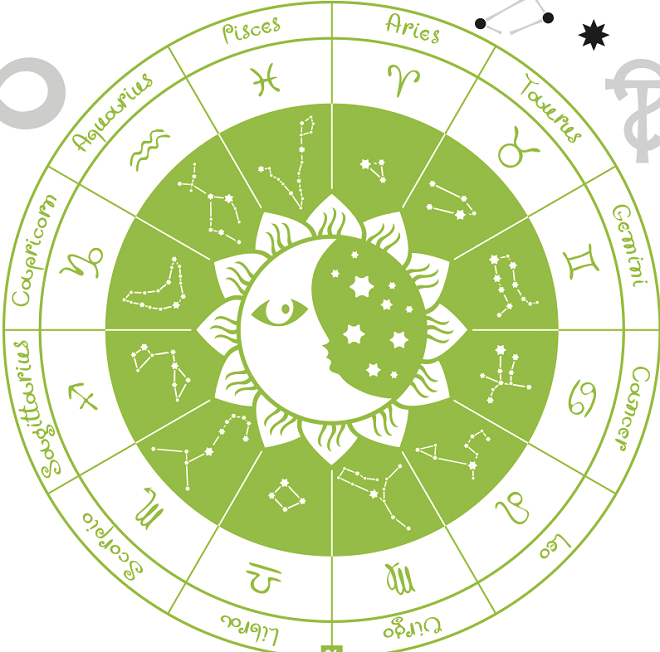 Lucky Spring Horoscope (As featured on Sloto Magazine)
By Sloto Magazine correspondent Allison Stars
I've been doing Astrology for over 15 years, after studying with many great teachers of this ancient science. Living in Las Vegas for many years, I started to notice a need to read horoscope for casino players. I would read people's horoscope before they visited their favorite casino. It has been fascinating to see how many of my predictions have come true or have influenced the fortune of casino players. I'm happy to publish my Spring Horoscope for casino players in this unique Sloto Magazine.
Aquarius

Your dominant planet is Uranus, meaning sky or heaven in ancient Greek. This season will be like the weather, constantly changing with periods of great abundance and dry spells. Keep coming back to the games that have paid the most. Recommended games: Vulcan, Super 6, Sea Captain, Count Spectacular, Bigshot.
Pisces
Your sign is governed by Neptune, Roman god of water. This season you'll sail calmly through waves of good luck. However, the tides will turn shortly before summer. Be sensitive to the change in luck and stop when you're on top. Recommended games: Crystal Waters, Ocean Dreams, Popiñata, Triton's Treasure, Ronin.
Aries
Mars is your dominant planet, symbol of action. God of war and fertility in ancient mythology. Time to play aggressively for your desired outcome but don't put all your eggs in one basket. Spread your bets throughout a half dozen games each week. Recommended games: Caesar's Empire, Warlock's Spell, Polar Explorer, Texas Tycoon, Victory.
Taurus

Venus is your dominant planet, goddess of beauty. You are will experience pleasant times at the casino. Not feeling an urgency to win extreme amounts, a modest jackpot can make your day. Recommended games: Secret Symbol, Rain Dance, Mayan Queen, Gemtopia, Year of Fortune.
Gemini
Mercury is your dominant planet, god of travel and commerce. You will experience a lot of ups and downs this spring. Be sure to savor the good moments and let go of the sour phases. It will all even out in the end. Recommended games: Glitz & Glamour, Hairway to Heaven, Crazy Vegas, Boy King's Treasure, Mice Dice.
Cancer
Your sign is dominated by the moon, often associated with femininity and connection. You will be tested to follow your intuition in key moments. Be sensitive when the moment is ripe and you'll walk away with a great fortune. Recommended games: Golden Lotus, Mystic Dragon, Ghost Ship, Honey to the bee, Cleopatra's Gold.
Leo
Your dominant celestial body is the sun, the source of life-giving energy to our planet. You'll have to push through difficult waves of bad luck but your determination light the way. Play calmly and consistently rather than impulsively. Recommended games: Dragon Orb, Samba Sunset, Tally Ho, Elf Wars, Bank on it.
Virgo

Your sign is governed by Mercury, known also as the Greek god Hermes, renowned for being honest and upstanding in business. Your luck will depend on being true to your style of play. This is not the time of year to try new betting strategies or alter playing schedule. Recommended games: Gold Beard, Kung Fu Rooster, Mermaid Queen, Penguin Power, Ronin.
Libra
Your dominant planet is Venus, goddess of fertility. You'll be surprised by how easy jackpots sprout this springtime. But be careful, as they can go away as quickly as they came. Keep a cool head. Recommended games: Small Fortune, Vikings Voyage, Mister Money, Haunted Opera, Golden Glove.
Scorpio
Your sign is governed by Pluto, the mysterious underworld god of Greek mythology. You'll be attracted to play games you rarely play. Be adventurous and try something new. There are treasures to be found within the unknown. Recommended games: Eternal Love, Bubble Bubble 2, Novas 7s, Tiger Treasures, Voodoo Magic.
Sagittarius
Jupiter governs your sign, god of the sky and thunder. Your impulsiveness will lead you to bright moments of luck. However, some days will be dark and slow with little return. Keep patient, as jackpots will strike at the least expected moment. Recommended games: Lucky Lightnin', The Big Bopper, Red Sands, Lucky Last, Dragon Orb.
Capricorn
Your sign is influenced by Saturn, god of agriculture. Persistence and patience are required this spring before jackpots come to fruit. You'll harvest a couple of wins this season. Save some funds aside for the summer. Recommended games: Builder Beaver, Enchanted Garden 2, Hillbillies Cashola, Incan Goddess, Pay Dirt.