Sloto Magazine Blog
As featured on Sloto Magazine

We've looked through hundreds of gift ideas to boil it down to some essentials you might want to get for you or your dear ones. Have a look at these state-of-the-art gifts that are practical, useful and simply too cool to ignore!

 Bluetooth Tracking Tag
There can't be anything more annoying than not finding your keys (or your tablet, or purse!). With this small Bluetooth tag made with real rosewood, you can easily track your belongings with an App on your phone.

Where to buy: uncommongoods.com
Price: $40

Echo Dot Speaker

Amazon has produced a sleek-looking and practical speaker that is powered by Alexa. What is Alexa? It is Amazon's voice recognizing technology that is now in millions of devices. This speaker will recognize your voice and follow your commands, whether it is to play your favorite playlist on Spotify, set a timer for pasta, or even to control lights and temperature in your home.

Small, elegant and affordable, Echo Dot makes a great gift for the tech-savvy.

Where to buy: Amazon.com
Price: $50


Eufy Lumos Smart Bulb
Here is another Alexa controlled device. A light bulb that will turn on when you ask it to. But it is much more than just that. It is also a multi-color light bulb that you can control from your smartphone. Change the light's color, intensity and even program the light to turn on/off at certain times of the day
Where you buy: Amazon.com
Price: $35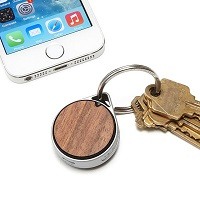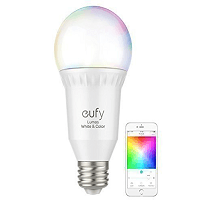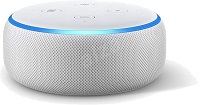 Christmas & Technology
As featured on Sloto Magazine
A couple decades ago, the holiday season could have been a very stressful time for many of us. We had to spend entire days in shopping centers, walking in and out of stores, to find the perfect (or the I-give-up-this-will-do) gift for family members and friends.

On Xmas day many people often receive a gift that is worth less than the money spent on it, only to be disposed after a few weeks or forgotten in some drawer.

Luckily, technology has made shopping much simpler. You don't have to run around all day looking for gifts. Almost anything can be bought online. And to avoid giving unwanted gifts, sites like Amazon.com now offer a WishList, where users mark items they'd like to purchase.

This holiday season ask your friends and family to share their WishList with you, so you can be sure to get them something they really need or desire. You'll save on gas with less driving around and have more time to cozy up at home with loved ones.
If you feel you already have enough of everything, ask your loved ones to donate to your favorite charity instead of spending on an unnecessary gift for you.  Most charity organizations take online donations, so just share their link with your friends and family. Your gift will be to make this a better world!

As featured on Sloto Magazine
Play the Perfect Xmas Saga!
During the Holiday Season you will need a break from all the frantic Xmas shopping, bumper-to-bumper traffic, and extended family gatherings. We have the ideal games to keep your Holiday Season exciting at all times. Our Christmas trilogy games explore humorously the relationship between Santa Claus and his favorite reindeer Rudolph. With a twist to the plot, these two companions turn into foes and you can play from each character's perspective as they try to trump each other!
Here's a quick glance of the most prominent features for each game.
Rudolph's Revenge
Santa's most faithful reindeer gets fed up with his master. This 50-line slot is now a classic as we see Rudolph the red nose reindeer turn into a Grinch, trying to sabotage Christmas. This is a very high variance game so it will be very capricious. You can turn a few spins into an enormous profit, but it can also take several dozen spins to reach the bonus features.
Progressive Jackpot: This is a progressive slot so it has a fixed bet a $2. The jackpot always resets to $20,000 and can be won by getting 5 Rudolph symbols on a pay-line.
Wild symbol: Rudolph is the wild symbol in this slot. All prizes are double when he participates in a win.
Scatter Icon: The bomb hidden inside a gift box is the scatter that also triggers the Free Games feature.
Free Games Feature: Get 3 or more scatters from left to right to activate 7 Free Games. All prizes will be multiplied by at least 2 times! During a winning spin, for every Rudolph on screen you get an extra multiplier unit. If 4 Scatters triggered the feature the Scatter symbol will also add an extra multiplier. If 5 Scatters triggered the feature, every Santa symbol on screen will also add an extra multiplier to the prizes. The feature can be retriggered with 3 or more scatters, to add 7 more Free Games to your tally!
Santa Strikes Back
Now it is Santa's turn to make Rudolph repay for his shenanigans in this 25-line slot. Comfortably set at Medium Variance, so you can always get your money's worth while playing.
Progressive Jackpot: This is a local progressive slot with no fixed bet. Land 5 Wild Santa symbols in a pay-line to win the progressive jackpot.
Two Scatter Icons: The scatter features Santa and Rudolph in the same icon. If you land two or more scatters in a spin, they will battle inside each reel to reveal a winner. Getting 3 or more won battles by the same character activates the Free Games Features.
Santa Strikes Back Feature: Get 7 Free Games with 1x multiplier. Above each reel there is a star. The Santa (wild) and Rudolph symbols carry a Candy Cane symbol on the background. When appearing in a reel they will lit up a star above that particular reel. Light all 5 stars before the end of the feature to get another 7 Free Games, this time with 2x multiplier. This feature can reset up to 19 times!
Rudolph's Revenge Feature: Start with 7 Free Games with prizes multiplied by 2, plus the number of Santas appearing in a spin. Retrigger the feature with 3 or more scatters (it's easier here since all Rudolph will win all battles during the feature)!
The Return of the Rudolph
Just when Santa thought things were back to normal, Rudolph returns with a vengeance. This is a 50-line slot with very high variance. Besides having a symbol driven Progressive Jackpot, it is also loaded with 3 fun bonus features:
Rudolph's Rampage Feature: Visit the sabotaged toy factory where 3 missing elves lay hidden. You have 8 picks to find them. The less picks required the more Free Games you trigger (up to 50 Spins!). Elves can hold presents of different colors that enhance the Free Games. You can get quadrupled prizes, a fixed expanded wild in the middle reel plus extra wild symbols during ALL of the Free Games!
Santa Strikes Back Feature: Just like in the previous game, you get 7 Free Games starting with prizes multiplied by 1. Symbols with a Candy Cane lit up a star above the reel where they appear. Light up all 5 reels to trigger another round of 7 Free Games with increased multiplier by 1.
Rudolph's Revenge Feature: You get 7 Free Games with doubled prizes, and each Rudolph per spin adds an extra multiplier to wins. The feature can be re-triggered with 3 or more scatters appearing in a spin.
Earn double comps during December 2018 while you Play our Famous Christmas Trilogy!