Crypto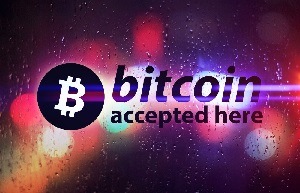 Still considering the idea of cryptocurrency and adding it to your everyday life?

Well now seems to be as right a time as any. According to Trades of Crypto, the leading website for people interested in investing in cryptocurrencies, travel companies, fast-food chains as well as dating sites are currently the top enterprises in the adoption of crypto payments.
Companies such as Expedia, McDonald's and OkCupid are some of the biggest companies that accept crypto as a form of payment. However, it's important to note that the adoption of crypto is still in an early phase with most payments usually limited to Bitcoin and Ethereum.
According to a study conducted by Traders of Crypto, of the top 10 crypto-friendly industries, travel is in first place, with 11.5% of the companies in that area accepting the digital funds. In second place, we find E-Commerce at 11.06% and third place is occupied by non-profits and charities at 9.13%.
Not far behind in the adoption of cryptocurrencies are fast-food chains such as Burger King, universities and sports teams, including the Miami Dolphins, the San Jose Sharks, the Dallas Mavericks, the Sacramento Kings and the Juventus FC.
The broadening acceptance is certainly a reflection of how the general public perceives crypto, with its value finally being recognized by consumers and businesses alike. In the not so faraway future, we are definitely seeing crypto being used in more mainstream business, like your everyday grocery shop.
Play daily with a 150% Match + 150 Free Spins on top!
Redeem Code: BIT150COIN
Offer requires a $25+ crypto deposit and it holds 30x roll over.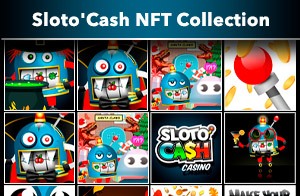 Collect our Seasonal NFTs to get Sloto'Cash Casino Gifts and Rewards!
Your Sloto'Cash experience will be abundantly enriched once you start collecting our exclusive Mr. Sloto NFTs. Not only do we expect our NFTs to increase in value over time, making your NFT collection a sort of investment portfolio that can bring you enormous profits some years down the line; we will also reward you every year for becoming one of our NFT collectors.

If you purchase one of our NFTs each season this year (spring, summer, autumn and winter), you are set to receive huge rewards come December:
$250 Sloto'Cash Casino Token
A gifted Limited Edition Xmas NFT
Entry to exclusive $10,000 BTC Tournament
Our NFTs are intentionally set at the lowest possible price so our valued customers like you can easily afford them. Collect your favorite NFT for only a few pennies and receive big rewards at the end of the year!
But hurry as we only release a limited amount of NFTs each season. Make sure you purchase your NFT before they are sold out!

Get your own Mr. Sloto NFT at our NFT 's Sloto Shop