Crypto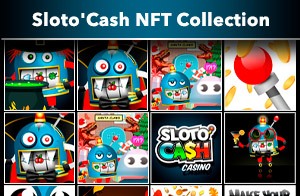 What in the world is a NFT?

This is an acronym for Non-Fungible Token. The term non-fungible means that it is unique and cannot be replaced with something else. The term token is applied to a specific asset that resides in a blockchain network. Blockchain is the underlying technology that permits cryptocurrencies like Bitcoin, Ethereum and many others to operate.

Okay, so what are NFTs used for?

Artists around the world are minting NFTs that are connected to their own artwork. An NFT is a specific blockchain signature (read: non-fungible token) assigned to a piece of art. This art can be anything from a photograph or digital drawing to video or music. Anything that can be stored digitally can potentially be minted as a unique NFT artwork.
Fine, what's the big deal about NFTs?
A lot has been happening over the last year. In March 2021, the artist known as Beeple sold a single NFT for $69 million. Since then, the popularity of NFTs has soared and there are many platforms for sellers and collectors to trade NFTs.
Is this the future of art?

It's debatable, but some people believe NFTs represent a radical new way of doing (and selling) art, because it bypasses the art establishments (museums, galleries, auction houses) that validate who is and isn't an artist of note. This democratization of art can allow unknown artists to reach and sell to a greater audience.
Are NFTs a way to invest?

NFTs are speculative assets that are moved and sold based on the market's demand. NFT collectors hope the value of their NFTs will continue to increase in the future, just like an early owner of a Picasso or Matisse, expected the artwork to be worth much more in the future.
Get your own Mr. Sloto NFT at our NFT 's Sloto Shop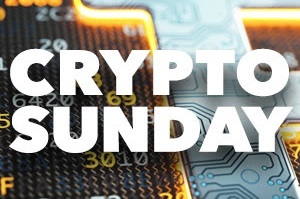 Cryptocurrencies are on the rise with over 6,000 existing digital currencies available today. Bitcoin (BTC) remains the most popular, along with Bitcoin Cash (BCH) and Litecoin (LTC); all three cryptocurrencies accepted at Sloto'Cash.

This season we will be giving away added rewards to our players that deposit with cryptocurrencies. Simply make at least once crypto deposit at Sloto'Cash each week to receive:
$50 Sunday BTC Token
25% Monthly Cashback on BTC Deposits
Don't wait another minute and make your crypto deposit today to start reaping extra rewards in your Sloto'Cash account!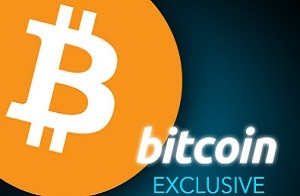 "Bitcoin will do to banks what email did to the postal industry."
– Rick Falkvinge

Bitcoin is an ongoing roller-coaster; will it be the next technological revolution or will it disappear in a few years' time with a whimper?

Bitcoin is currently recovering from a major dip. Its price now hovers around $40,000. It started this year at a value of $28,000 and managed to reach a high point of $63,000 in April. Where will it be by the end of this year? 

If you like the thrill of high volatility, then you should give our high variance games a try!

High variance or volatility slots are designed to give explosive payouts over longer intervals. If you play a high volatility game when it's hot, you could make a fortune in a day!
Go for fortunes playing:  
Cash Bandits 3
This High Volatility 25-line slot has grouped wilds, two local progressive jackpots and a vault bonus feature that can grant up to 390 free games with up to 23x multiplier!
Grab daily a 88% Bitcoin deposit match bonus + 88 free spins on top!
Coupon code: 888BITCOIN
$30+ deposit and 30x roll over with no max cashout. Redeem daily.
Watch our Bitcoin tutorial HERE

Did you know?

At Sloto'Cash you can deposit and cash out with three different cryptocurrencies: 

Bitcoin (BTC), Bitcoin Cash (BCH) and Litecoin (LTC).

All these digital currencies are decentralized cryptocurrencies. There are small differences between them, in terms of the speed and fees per transaction. Bitcoin (BTC) remains the most popular and valuable of the three, but all three are currently traded widely throughout the online world.