Sloto Cash Blog
Details

Category: Exclusive Bonus
Remember to keep your spirits high while you are at home this April! One of the best ways to do it is to join Larry, Shemp and Moe and have a hilarious time with these comic legends and get real cash prizes and rewards at Sloto'Cash! Get ready to travel back to 1947 and be a part of one of the Three Stooges most iconic shorts: Brideless Groom.
After a short clip of the film, comedy fans will try to find Shemp a bride for him to get a $500,000 inheritance in The Three Stooges: Brideless Groom! This 5-reel slot with 33 paylines features free spins, multipliers and wilds for members to multiply their wins! Also, during the month of April, and with a minimum deposit of $25, bettors can get three deposit bonuses!
Claim your first bonus to get a 150% match on your deposit and get even more the second time with the 200% match 2nd bonus! When playing for the third time, you can claim a code for $100 for free! Each deposit bonus reward you with 20 free extra spins!
Don't be an April's fool this year and enjoy playing with the Three Stooges at home by yourself or alongside your family!
Claim a 150% 1st Bonus + 20 Spins
Redeem Code: [email protected]
Play next a 200% 2nd Bonus + 20 Spins
Redeem Code:   [email protected]
Claim after: $100 Free Chip + 20 Spins
Redeem Code: [email protected]
Terms:
Coupons must be redeemed in order! Deposit bonuses require a $25 min. deposit and they hold 30x roll over + 5x on spins winnings. Spins game: The Three Stooges: Brideless Groom. 

Details

Category: Sloto World
Millions of people around the world are having to adapt to a work from home routine - some unexpectedly while others have been doing it for years! Keeping a routine and not just staying in bed until noon is the first step on having an efficient and healthy time working at home. Here are some tips on how to work from home:
Be disciplined: Working from home requires discipline and good time management. At home you might be easily distracted by the television, your pet, your family members, etc. Be disciplined to focus on finishing work first and then being able to enjoy everything you have at home!


Be organized: Make sure to set a room aside or workspace such as a little office at home where you can focus on your work. Have a calendar or a schedule if you're having trouble completing all work tasks and home chores on the same day and set times for each need.


Take a shower: While many of us won't meet a single person during a day of work, it's psychologically and physically healthy to ensure you shower, shave and get dressed every day before starting work.


Get started earlier: One way to work from home productively is to dive into your to-do list as soon as you wake up, as you might get more progress on a project at the beginning of the day Otherwise, you'll prolong breakfast and let the morning sluggishness prevent you from being as productive.


Stay connected: Technology allows people to connect and have video calls to check in with family or coworkers as a way to distract ourselves and get some degree of interaction with the outside world.
Working from home isn't for everyone, but whether we like it or not, many of us will be required to work remotely in the upcoming weeks or maybe even months. Some may want to go back to their office routine, while others will enjoy the WFH experience and try to push their boss to let them continue working from home permanently or at least more often than previously. Everything is changing around us, it's time to adapt!

Are you ready?

Details

Category: Sloto World
According to the Global Internet Phenomena Report, Netflix is currently the ruler of the world's global internet traffic, and video streaming adds up to 58% of all Internet's traffic volume. Other activities such as online gaming and live events are also on the rise these days and could see higher numbers in the coming years.
These are the top 5 application categories by traffic share:
Video streaming (57.69%):

It is currently the top application type on the internet, which includes services like Netflix, YouTube and Amazon Prime. Also, video sharing on social media and even direct video connectivity like video conferences and FaceTime calls, are included in this category.



Web (17.01%):

Web traffic includes web browsing and HTTP downloads that don't attribute to an individual application.



Gaming (7.78%):

Gaming traffic includes downloads made from major gaming network and from the traffic for specific games. Each year more games are bought via download now, and some are huge! For example, the popular western Red Dead Redemption 2 has a size of over 105 GB!



Social (5.10%):

Social networks are still huge around the world, with Instagram as number 1 and Facebook as number 2 in the most popular social media sites.



Marketplace (4.61%):

Online markets such as iTunes, Google Play, App Store and Windows Store. This category also includes the regular updates we have to download for all major device types, such as our phone's operative systems.
It's fascinating what data can tell us about our behavior when using the Internet. It also shows us where the market is going and where companies are focusing their efforts on, such as Disney's multi-million Disney+ service and the development for online crossplay between our favorite gaming consoles.
Meanwhile, peruse our online slots for real money and check out the bonus slots for top-notch fun here at Sloto Cash Casino. Mozy on over to our Sloto Cash casino lobby and get the following promotions - waiting for you now:
Play with a 125% Easy-Win Match Bonus + 25 Free Spins on 777 Slot
Redeem Code: 125TRAFFICLORDS
Promo info:

Offer requires a $25 min. deposit and it holds 25x roll over. Redeem 1x weekly until end of the month.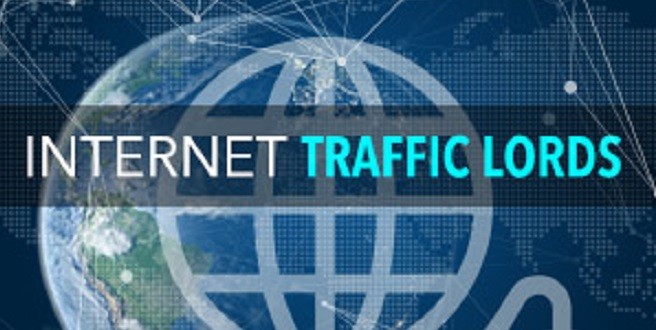 Subcategories