Sloto World
Details

Category: Sloto World
A 200 year wait!
As many other holidays, Thanksgiving has a fascinating history. In a single lifetime, customs rarely change and we repeat the same traditions year after year. But when we step back and look from history's eagle eye, we see that things were quite different in the past.

Thanksgiving started in 1621, when pilgrims invited local Native Americans to join a feast after their first harvest. It didn't consist of one large meal, it was a festival that lasted 3 whole days!
[Did you know? There was no turkey, potatoes or pumpkin pie during the first Thanksgiving meal?  There was also no Macy's Parade, no football games, and (gasp) no SlotoCash online casino!!! ]
The available produce in those days was very different from today. The participants of the first Thanksgiving had venison, courtesy of the Native Americans that hunted 5 deer for the occasion. Potatoes and pumpkin had yet to be introduced to New England (as the US territory was called in that time).
Thanksgiving did not immediately become a holiday. Americans had to wait until 1789 when George Washington declared the first national Thanksgiving Holiday. Still, it did not become a regular annual tradition until the American writer, Sara Josepha Hale, campaigned in favor of it for over 30 years, starting in 1827. She published, besides her famous nursey rhyme "Mary had a little lamb", many recipes for Thanksgiving including pumpkin pie, turkey and stuffing.
In 1863, during the Civil War, President Abraham Lincoln declared that the nation should celebrate Thanksgiving on the final Thursday of each November. In 1939, President Franklin D. Roosevelt broke with this tradition since that year November had five Thursdays and wanted to move it back a week. After a lot of protest, F.D.R. signed a law that it would be celebrated on the 4th Thursday of November, a tradition that has been held since then.
A new tradition was added to Thanksgiving in 1989, when President Bush senior, granted the first official pardon to a turkey! Since then every US President has awarded a pardon to a turkey so it can retire in a farm and be spared from a Thanksgiving dinner!
Time to start your own traditions!  While the dishwasher is humming away cleaning up the final remnants of a wonderful day of fun, family and food, login to the Sloto Cash casino lobby, and check out our seasonal promotions, new games, bonus slots and MORE!  Sink into your fav easy chair and ENJOY - you deserve it!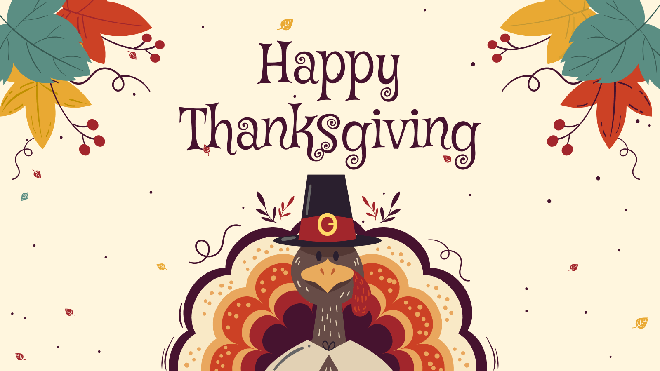 Details

Category: Sloto World
According to the 2019 Global Internet Phenomena Report, Netflix is currently the ruler of the world's global internet traffic, and video streaming adds up to 58% of all Internet's traffic volume. Other activities such as online gaming and live events are also on the rise and could see higher numbers in the coming years.
These are the top 5 application categories by traffic share:
Video streaming (57.69%): It is currently the top application type on the internet, which includes services like Netflix, YouTube and Amazon Prime. Also, video sharing on social media and even direct video connectivity like video conferences and FaceTime calls, are included in this category.


Web (17.01%): Web traffic includes web browsing and HTTP downloads that don't attribute to an individual application.


Gaming (7.78%): Gaming traffic includes downloads made from major gaming network and from the traffic for specific games. Each year more games are bought via download now, and some are huge! For example, the popular western Red Dead Redemption 2 has a size of over 105 GB!


Social (5.10%): Social networks are still huge around the world, with Instagram as number 1 and Facebook as number 2 in the most popular social media sites.



Marketplace (4.61%): Online markets such as iTunes, Google Play, App Store and Windows Store. This category also includes the regular updates we have to download for all major device types, such as our phone's operative systems.
It's fascinating what data can tell us about our behavior when using the Internet. It also shows us where the market is going and where companies are focusing their efforts on, such as Disney's multi-million Disney+ service and the development for online crossplay between our favorite gaming consoles.
Meanwhile, peruse our online slots for real money and check out the bonus slots for top-notch fun here at Sloto Cash Casino.  Mozy on over to our Sloto Cash casino lobby and get the following promotions - waiting for you now:
Play with a 125% Easy-Win Match Bonus + 25 Free Spins on Cash Bandits 2
Redeem Code: 125TRAFFICLORDS
Promo info:

Offer requires a $25 min. deposit and it holds 25x roll over + 5x on spins winnings. Redeem 1x weekly until November 30th.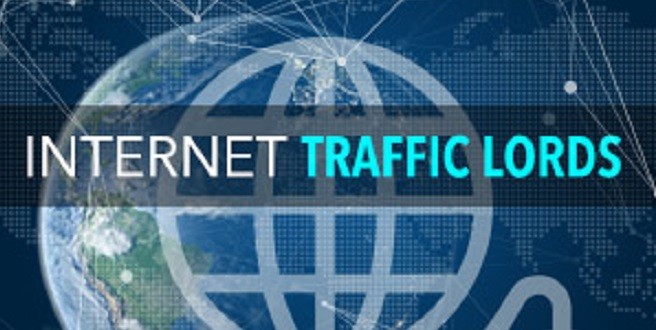 Details

Category: Sloto World
We've all thought about it – what if I ever found a buried treasure and it held my retirement money? Well, maybe not hard cold cash, but valuables like jewels, coins, crowns and so on! Yeah, it doesn't usually happen to the average Joe and Jane, but some lucky folks have found seriously coveted troves throughout history.
Here are 3 of the most prized treasure troves ever to have surfaced:
The Cuerdale Hoard
With a value of close to $3.2 million, the Cuerdale Hoard was dug up by a group of workmen back in 1840. The lead box contained one of the biggest collections of Viking treasures ever found with good like silver coins, jewelry and even silver ingots.
The Hoxne Hoard
In 1992, a guy looking for his lost hammer accidentally bumped into the Hoxne Hoard. Valued in close to $3.8 million, this oak chest treasure held silver spoons, gold jewelry and coins that dated back to the 4th or 5th century CE.
The Staffordshire Hoard
Fairly recently, in 2009, a guy with a metal detector struck it lucky when he found the $4.1 million Staffordshire Hoard. A pretty stunning treasure to stumble upon: a hoard guarding over 3500 items, including military objects, religious pieces and decorative objects.
Find the golden coins you've been looking for when spinning the reels of the new Jackpot-Filled Slot: Plentiful Treasures!