Mobile News Blog
Details

Category: Mobile News
It was just a couple of years ago since 5G networks began to go live but research for 6G is quickly pacing up and Samsung is a perfect example of it. The Korean company is preparing to launch 6G two years ahead of the predicted 2030 timeframe, and would offer 50 times higher peak data rates than 5G. Plus,it promises to reduce air latency from 5G's under 1 millisecond to under 100 microseconds.
Developers state that 6G technology will be needed to enable a truly immersive extended reality, allowing more powerful XR headsets to be released. 6G is also expected to allow holographic displays on future smartphone models, enabling people, objects, and places to be fully replicated digitally on it. It is also expected for AI to take a more significant role on smartphones with the use of 6G networks.
In short, with the coming of 6G networks we may be able to enjoy more powerful VR and XR systems, intelligent robotics at our fingertips, interconnected cities and much more. 6G will be able to deliver a speed of 1 terabyte per second - compared to 5G top of 10 Gigabytes per second!
It is possible to have international standardization of 6G to begin in 2021, with Samsung's plans for the earliest commercialization to happen as early as 2028. With many of us still getting accustomed to 5G and its features, we may feel 6G and its promise for an even greater technological capability already upon us.
Ready to Play?
Collect our Monthly Blog Bonus Worth a:
200% Match + 77 Spins on top!
Redeem Monthly Code: 200SLOTOLIFE
$40 min. deposit and 30x roll over + 10x on spins winnings. Game: 777

Details

Category: Mobile News
Have you ever wondered how your smartphone can know exactly where you are when using Google Maps or when posting a Facebook status? This is done through an orbiting satellite that keeps time to the beat of an atomic clock: While each satellite broadcasts radio signals that travel from space to smartphones all around the world at the speed of light, they record the signal time of arrival and calculate how long the signal traveled.
Don't think this is an easy task, though…we live on a big planet! In order to calculate distance with such precision, atomic clocks are needed. Just like old clocks needed the constant swinging of a pendulum under gravity, atomic clocks are maintained by the transition between two energy levels of an atom. To put things into perspective, every pendulum, quartz crystal or other mechanism resonates on slightly different frequencies, while atomic clocks run on Cesium 133 atoms which oscillate at the same exact frequency.
Thanks to atomic clocks, we get a time reading accurate to within 1 billionth of a second, measuring distance from that satellite with the most exact precision known to mankind. This technology has allowed new industries to develop, allowing for better express deliveries, giving drivers the opportunity to locate themselves easily without a physical map, and providing websites with location data of their users and offer them better services based on where they are! So, next time you give access to your smartphone and apps to know your exact location, think of all the work that's happening in the background. Kinda cool, right?
Ready to Play?
Collect our Monthly Blog Bonus Worth a:
200% Match + 77 Spins on top!
Redeem Monthly Code: 200SLOTOLIFE
$40 min. deposit and 30x roll over + 10x on spins winnings. Game: 777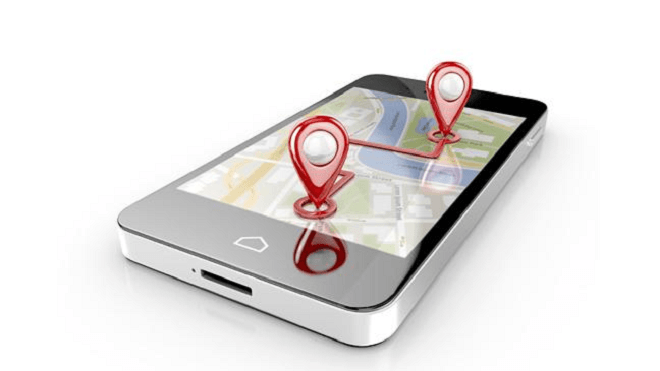 Details

Category: Mobile News
Smartphones are constantly changing and improving, with modern features regularly being added by developers and new models coming out every month, smartphones have become an essential gadget of today's lifestyle. We may not think about it nowadays, but there actually was a time where mobile phones didn't exist, and humans had to look for other alternatives to communicate themselves.  Trippy or what?
For example, in the 1990's only 1% of the world owned a mobile phone, just after digital cellular networks started to appear. Fast forward to 2020 and the number of active mobile devices lie somewhere around the 7.19 billion mark - which means there are nearly as many mobile phones as people on the planet!
The average person looks at their phone around 221 times a day and spends an average time of 3 hours per day looking at its screen! Whoa!  Checking emails, reading the news and browsing through social media in bed or watching videos are just some of the common activities that can be done on the phone - which has become part of an essential trifecta of belongings, alongside our keys and wallet.
Today's smartphones have more computing power than NASA had back in 1969, when it first put man on the moon. This about that fact for a second...These computers used to cost around $3.5 million each and were the size of a car! Today, however, even a simple USB stick or WiFi router are more powerful than computers at the time of the first man lead mission to the Moon, and a regular iPhone could perform instructions 120,000,000 times faster!
Ever wondered where smartphones will take us in, say, 10 years?