Mobile News Blog
Details

Category: Mobile News
Smartphones are always a focus in the world market, with billions of users wondering what giants like Apple and Samsung are launching next and ready to buy the new models that suit them best. 77% of Americans, and 2.7 billion people around the world have smartphones, and nearly half of them say they couldn't live without their devices.
Tech giants around the world are constantly working on their next big model, each coming up with new models that suit different needs in the market: Some want the trendiest model, while others are interested on which phone has the best camera or the best screen resolution. These are some of the best models released in 2019 that caught our attention:
Apple iPhone 11: This mid-tier model is only $700 in the market and has an excellent camera with ultrawide-angle. A great pick for those looking for good capabilities without spending much.


Samsung Galaxy Note 10 Plus: The elegance of the feature-packed Note 10 Plus make this model one of the best premium smartphones, with a 6.8-inch screen, an all-day battery life and an enhanced camera.


Huawei P30 Pro: The P30 Pro has the best camera on any phone, allowing users to take incredible photos and videos. It also has an amazing battery life, which is a very sought-after feature nowadays.


OnePlus 7 Pro: This model works faster than its competitors and has a neat pop-up camera and a triple rear camera that take fantastic pictures. This is considered the best Android phone value of 2019.


Samsung Galaxy S10E: This smaller model has a fast chipset as well as a lengthy battery life. It can also wirelessly charge other phones and accessories. Those who still like a smaller grip on their phones should try this one out.
Details

Category: Mobile News
Day by day, 5G cellular network technology makes its way to surface with more features and tech releases being reported on the news. For example, China's commercial 5G network will be deployed on the high-speed rail link between Guangzhou and Shenzhen to Hong Kong, a line that stretches 142 km.
5G technology allows users to experience mobile data speeds up to 100 times faster than what the current 4G networks provide. It also offers a reduced latency, energy saving, cost reductions and a higher system capacity for the ever-growing number of internet plans subscribers. Artificial intelligence and cloud computing-backed applications will also be able to run on the 5G network coverage, which will improve system security and unlock new applications across different industries.
When 5G mobile services start to roll out for next year, cities will be able to support more technological advances and become even smarter, raising the full potential of what the internet of things can achieve.
On April 3 2019, South Korea became the first country to adopt 5G, and soon the United States followed. But only a handful of devices are currently out in the market that are compatible with this technology: In the US Motorola's 5G Moto Mod, in the UK are the Samsung Galaxy S10 5G, Oppo Reno 5G, OnePlus 7 Pro 5G, Xiaomi Mi Mix 3 5G, Huawei Mate 20 X 5G, and the LG V50 ThinQ 5G, and in Australia the Oppo Reno 5G, the LG V50 ThinkQ 5G and the Samsung Galaxy S10 5G are available.
The superfast 5G wireless technology promises a lot and we can almost feel it at out fingertips. Soon, we'll all be enjoying crazy stuff like mobile virtual reality, telemedicine and so much more.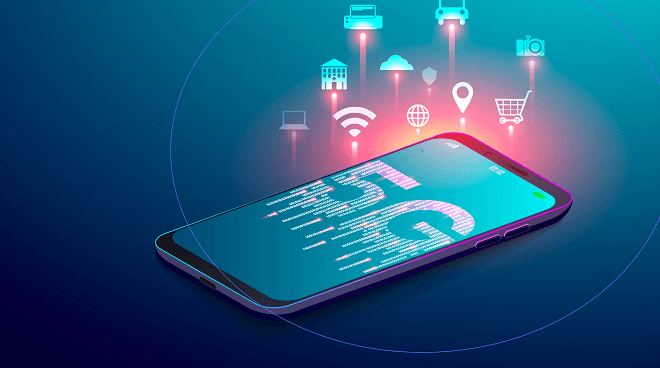 Details

Category: Mobile News

Mr Sloto is bringing the spooks to the mobile casino this month at Sloto' Cash, are you brave enough to venture into the unkown on the 5-reels of the new Voodoo Magic mobile slot?

Experience a taste of black magic with Voodoo Magic, offering 13 paylines on 5-reels of supernatural excitement, Voodoo Magic has a surprise around every corner for avid slot fans. Stay alert and keep your eyes opened for the Free Spins Feature, where any scatter win awards up to 25 free spins!
When you play Voodoo Magic on your mobile or tablet device this week, add 55 extra spins when you deposit as little as $25 to enjoy even more hours of thrills this Halloween.
Redeem Code: VOODOO55
Spins Game: Voodoo Magic (mobile only)
Valid Until: October 23rd 2016