Mobile News Blog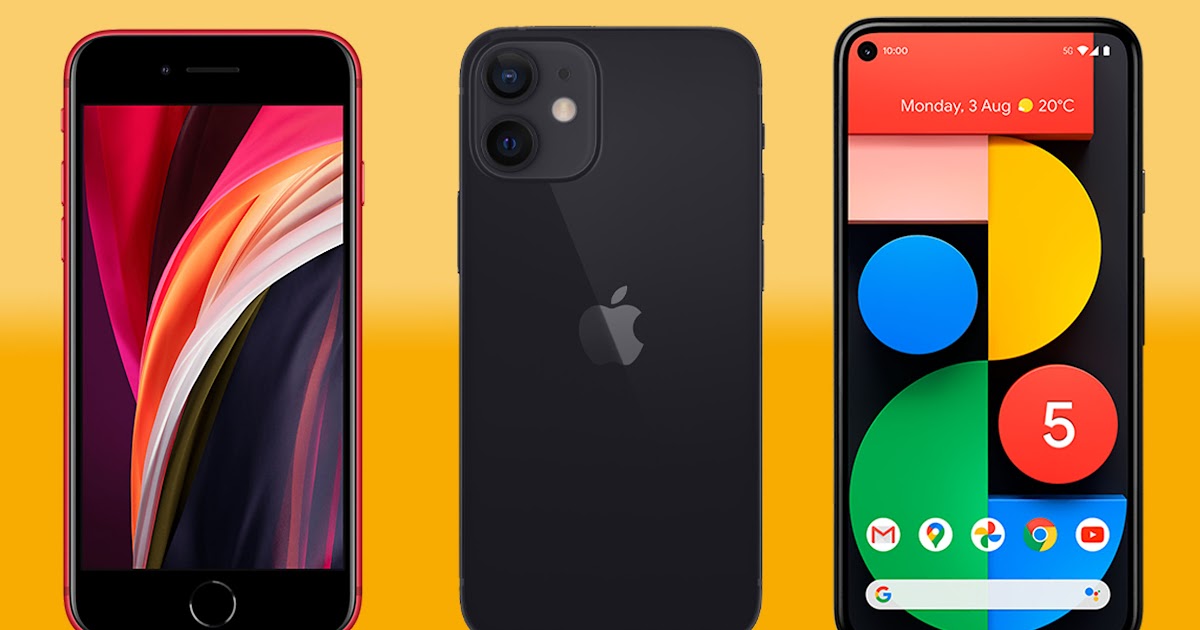 Even though smartphones seem to be getting bigger and bigger with every new release, small phones still exist and have a niche following of users who like the portability and lower price when compared with mainstream models. These are the best small phones you can buy to enjoy similar features to bigger smartphones:

- iPhone 13 mini: This powerful handset is perhaps the best option when comparing its performance to other models. Featuring the new A15 Bionic chip, a 5.4-inch OLED display and improved the battery life, users can expect a similar experience to other contemporary, bigger options from Apple.

- Asus Zenfone 8: The new Zenfone is one of the best small Android phones currently available, with decent 64MP and 12MP ultrawide rear cameras, and up to 12GB RAM and 256GB of storage. Furthermore, this model still features a headphone jack as opposed to the new Apple models who are missing this feature.

- Google Pixel 4a: This model has the biggest screen of any of the small phone models thanks to its 5.81-inch OLED display, while its light weight of only 5 ounces makes it even easier to handle. It also has a rear camera of 12.2MP and internal storage of 128 GB and 6GB of RAM.

- iPhone SE: This 2020 model is still a good option at a very affordable price that features a fast A13 Bionic chip and already supports wireless charging. Furthermore, this 4.7-inch smartphone has a 12MP wide rear camera and its storage goes up to a nice 256 GB.
Would you rather carry a larger smartphone that calls for cargo pants to fit your pockets? Or a smaller device that you can fit in the smallest size blue jeans?
Ready to Play?
Collect our Monthly Blog Bonus Worth a:
200% Match + 77 Spins on top!
Redeem Monthly Code: 200SLOTOLIFE
$40 min. deposit and 30x roll over + 10x on spins winnings. Game: 777
The appearance of the novel coronavirus has brought into worldwide attention the importance of keeping a clean phone free from germs, as it can easily become a transmitter of germs and infection. Most of health guidelines against the virus suggest keeping your hands clean and not touching your face, but actually your smartphone's metal, glass or plastic surfaces can host the virus for up to 9 days!
First, don't panic about it: Germs can be successfully eliminated by

disinfecting a phone's surface

with an alcohol solution or wipes over its screen and nonporous exterior surfaces, avoiding getting moisture in any of the openings.


Most smartphones come with a microfiber cloth which most of us forget about after a couple of weeks of getting a new model. Remember to keep it and use it to

wipe your gadget with a mix of 40/60 alcohol-to-water

and slightly dampen the soft cloth in it.


If you're using your phone to make constant calls, it means your face is more in contact with bacteria than you think. One way to avoid this is to

use call-capable earbuds or earphones

, which will keep your phone, and potentially harmful germs, safely away from your face.


Remember that washing your hands regularly with soap is still one of the most efficient ways to keep yourself - and your phone - free of germs. Also,

try to keep your phone away from places like your kitchen sink, dinner table and your bathroom

- we're serious, don't take your phone to the bathroom with you!


Ensure your phone is germ-free just as you would your hands and face. Time to clean it from the outside as often as possible and

make your device a place where viruses and bacteria won't want to grow

. Do you keep your phone as clean on the outside as you do on the inside? Food for thought!
Ready to Play?
Collect our Monthly Blog Bonus Worth a:
200% Match + 77 Spins on top!
Redeem Monthly Code: 200SLOTOLIFE
$40 min. deposit and 30x roll over + 10x on spins winnings. Game: 777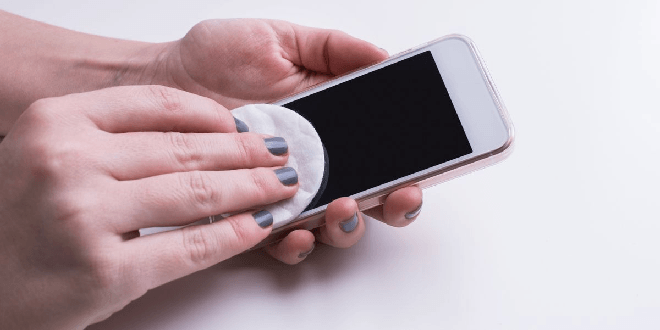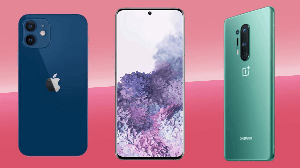 Each year, the best smartphones are the ones that offer you everything you want from a mobile device; that includes cameras that deliver amazing photographs, enough battery to last the whole day and the required performance you need to multitask on different apps. However, with the large variety of options in the market you might wonder which is the best option. Let's take a look at the best releases so far:
iPhone 13 Pro Max: Its new 6.7-inch ProMotion display is second than none, and with the state-of-the-art A15 Bionic chip and 12-hour battery life it's made to deliver the best performance quality. Additionally, the improved sensors on the cameras capture more light and bring even more quality to pictures than ever before.


Samsung Galaxy S21 Ultra: This astonishing big-screen phone features a 6.8-inch AMOLED display and a dual telephoto cameras, with 3x and 10x optical zoom. However, the new model follows Apple's trend of not including a charger in its box or a microSD card.


Google Pixel 5a: This one is the best smartphone under $500 available in the market, as it offers spectacular cameras for its budget. Moreover, it has a solid 43 -inch OLED and a 6GB RAM.


OnePlus 9 Pro: With the help of Swedish camera manufacturer Hasselblad, the OnePlus 9 Pro features numerous lenses that capture pictures in a superior manner than other smartphones. It also features a dynamically adjusting 7-inch AMOLED display that scales between 1 and 120Hz.
Ready to Play?
Collect our Monthly Blog Bonus Worth a:
200% Match + 77 Spins on top!
Redeem Monthly Code: 200SLOTOLIFE
$40 min. deposit and 30x roll over + 10x on spins winnings. Game: 777